A Child's Light (ACL) provides expedited mental health support for children and adolescents, ages 2-to-18, who have experienced severe trauma on the first-step of their healing journey.
Started in 2019, A Child's Light was a service program that operated through TheRADARProject.org, 501(c)3, FEIN #811896477.  In July 2021, a charity name change was applied for, Entity #7150493.
The name change for ACL has been recognized by the IRS in March 15th,  2023
Founder/Executive Director
Leslie Holt
Leslie Holt founded her nonprofit organization because of the loss of her daughter, Lana. Her organization started as The Radar Project, which was later changed to A Child's Light. Holt now continues to work for A Child's Light, and is now a certified recovery specialist, certified trauma specialist, and a member of the Drug and Alcohol Council in West Chester.
Board Members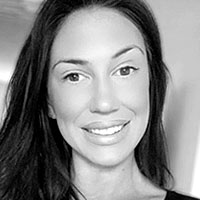 Marissa Britton
A legal marketing and business development specialist for a large Philadelphia law firm, Marissa also runs Britton Marketing which provides marketing and event consulting to small businesses and nonprofits.
"My passion for justice and protecting others led to my interest in the law, and my creative mindset led to legal marketing. When not event planning or spending time with family and friends, I volunteer at a local animal shelter to walk dogs. I love motivational podcasts, my day planner, Bossa Nova music, lavender and my cat, Sushi."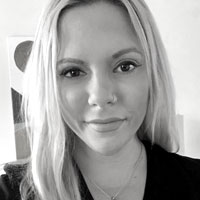 Teresa Holt
With a background as a certified medical assistant and lead endoscopy technician, Teresa has a nurturing side and a love for science. Now a dedicated wife and a mother of two young children, she loves being involved with their schools and volunteering for activities.
"In addition to my interest in health care, I also have a deep love of art and fashion. I am a vintage clothing purveyor with my own shop online, and I draw and paint as a hobby. With a deep compassion for children, I am very passionate about helping children in need. I want to support A Child's Light's mission to help children heal from the trauma they've experienced."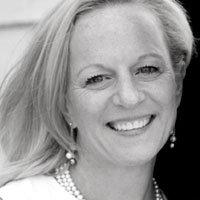 Suzanne Silver
With over 25 years of progressive leadership in the pharma/biotech industry, Suzanne now runs a consulting practice focused on the life sciences industry and specializing in business management and strategy development.
"My own personal experience with childhood trauma left me with many questions that I struggled to answer for much of my childhood to mid-adult life. I was at a crossroads where I had two choices – path of self-destruction or path of survival and growth. In my time of growing up, childhood trauma was kept behind closed doors and with no available pathways to healing.  A Child's Light provides a path to recovery, and I am committed to contributing to the success of this organization." 
Niko Cook
Niko's Career spans more than 30 years of Executive Human Resources Management, and Foundation and Non-Profit Leadership.
"I'm passionate about advocating for the rights and privileges of Children. We owe them the very best of what we have."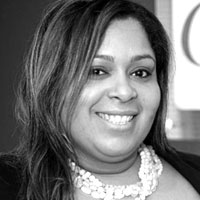 Daisy Lara
Daisy Lara is a double board-certified nurse practitioner who serves the community as an ambassador for mental health services in her community. She has a passion for serving the underserved and marginalized communities. Daisy is the President/founder of Resilio Mental Health Solutions LLC in Downingtown, Pa, one of the only nurse practitioner led Spanish speaking private practices, in Chester County. Resilio focuses on patient centered care and providing a safe environment where her clients receive compassionate support. Their mission is to assist individuals in overcoming adversities. Services include initial psychiatric evaluations and medication management when necessary.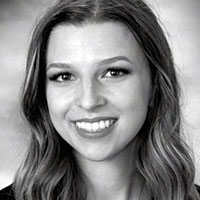 Holly Bostwick
Holly Bostwick, a West Chester University Honors College graduate in May 2023, with a Bachelors of Science in Computer Science, and a minor in Civic and Professional Leadership. As a part of her honors college capstone project, she decided to focus on domestic violence, to which she was a victim of domestic violence herself. From her project, she met the founder/CEO of A Child's Light, Leslie Holt, and began to work together to support children who have gone through similar traumatic experiences as her.
Erica Desper
Erica is a mom, parent educator, networker extraordinaire and a survivor of complex childhood trauma. She is also on a journey of parenting a neurodivergent teenager, learning to navigate the special education system, and help other parents to do the same. Her advocacy journey brought her to meet the founder/CEO of A Child's Light, Leslie Holt. Erica knew instantly that being involved was yet another way to pay it forward and channel her healing into supporting even more children and families.
"My passion for giving children and parents a confident voice and connecting them with information and resources they need to thrive, as well as connecting the professionals that support these families to each other, will bring many benefits to A Child's Light and the families it supports."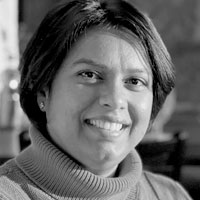 Harini Balachandar
"As a mom of 2, it is always my top priority to ensure that the environment that my kids are raised in is safe and healthy. I cannot imagine any child not having this as a basic necessity. Unfortunately it is a reality that is hard to control. I have associated myself with ACL knowing that my value aligns with their mission to help children who have been subjected to traumatic conditions and events. In addition to serving the board, my livelihood is around being a learning and development professional in the corporate space. I'm also passionate about business storytelling. I love to learn and share the journey of leaders with the next generation to keep them inspired, educated, and assured that everything is achievable if you have the dream and work to achieve it."