A Child's Light (ACL) provides immediate mental health support for children and adolescents, ages 2-to-18, who have experienced severe trauma on the first-step of their healing journey.
Started in 2019, A Child's Light was a service program that operated through TheRADARProject.org, 501(c)3, FEIN #811896477.  In July 2021, a charity name change was applied for, Entity #7150493.
The colors and symbol used in our logo are a nod to a Woman's Empowerment group in India. The Gulabi Gang was founded in 2006, and unlike most "gang" connotations they are a 'gang for justice.' With widespread domestic abuse and other violence against women, the group was formed in response to the lack of police support for victims.
Gulabi means 'pink' in Hindu, and ACL's logo uses pink and yellow hues to reflect love, light and hope. The center symbol is a stylized flame or flower, and both speak to energy, action and growth.
TheRADARProject.org
The Radar Project was founded in 2013 by Leslie Holt, a victim's advocate/rape crisis counselor, and Meri López, an attorney. This 501(c)3 non-profit was created to support sexual assault victims and help get them access to resources for healing.
Ms. Holt and Ms. Lopez created a free app called TRP for victims. TRP is an acronym for the rape and domestic abuse reports used by the county, and it is often very difficult to prosecute and gain convictions in these cases. The TRP app allows adults to share their experience with a global audience of other victims by 'dropping a pin' to mark the geographical location where their abuse occurred. They can write their story of their sexual assault and domestic violence telling as much or as little as they are comfortable with. The #metoomap created an opportunity for victims to heal through sharing their experiences with other victims. With pins dropped from as far away as Australia, it is a powerful resource.
A Child's Light
Starting in 2019, A Child's Light operated as a service program under TheRADARProject. As ACL has grown and expanded its offerings, a request was legally filed to change the 501(c)3 organization name from TheRADARProject to A Child's Light.
Leslie & Lana's Personal Story (PDF download)
> T/E Mom Leslie Holt Finds Purpose in Her Pain, 1/21/2021, Savvy/Mainline
Founder/Executive Director
Board Members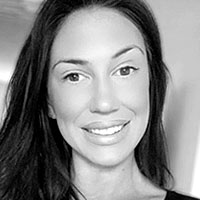 Marissa Britton
A legal marketing and business development specialist for a large Philadelphia law firm, Marissa also runs Britton Marketing which provides marketing and event consulting to small businesses and nonprofits.
"My passion for justice and protecting others led to my interest in the law, and my creative mindset led to legal marketing. When not event planning or spending time with family and friends, I volunteer at a local animal shelter to walk dogs. I love motivational podcasts, my day planner, Bossa Nova music, lavender and my cat, Sushi."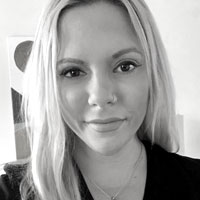 Teresa Holt
With a background as a certified medical assistant and lead endoscopy technician, Teresa has a nurturing side and a love for science. Now a dedicated wife and a mother of two young children, she loves being involved with their schools and volunteering for activities.
"In addition to my interest in health care, I also have a deep love of art and fashion. I am a vintage clothing purveyor with my own shop online, and I draw and paint as a hobby. With a deep compassion for children, I am very passionate about helping children in need. I want to support A Child's Light's mission to help children heal from the trauma they've experienced."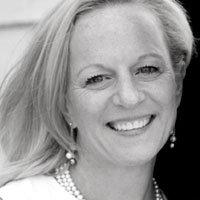 Suzanne Silver
With over 25 years of progressive leadership in the pharma/biotech industry, Suzanne now runs a consulting practice focused on the life sciences industry and specializing in business management and strategy development.
"My own personal experience with childhood trauma left me with many questions that I struggled to answer for much of my childhood to mid-adult life. I was at a crossroads where I had two choices – path of self-destruction or path of survival and growth. In my time of growing up, childhood trauma was kept behind closed doors and with no available pathways to healing.  A Child's Light provides a path to recovery, and I am committed to contributing to the success of this organization." Jason Salterelli
Bio to come.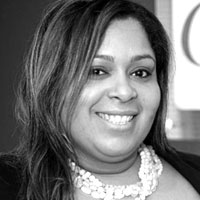 Dr. Daisy Lara
Dr. Daisy Lara is a double board-certified nurse practitioner who serves the community as an ambassador for mental health services in her community. She has a passion for serving the underserved and marginalized communities. Daisy is the President/founder of Resilio Mental Health Solutions LLC in Downingtown, Pa, one of the only nurse practitioner led Spanish speaking private practices, in Chester County. Resilio focuses on patient centered care and providing a safe environment where her clients receive compassionate support. Their mission is to assist individuals in overcoming adversities. Services include initial psychiatric evaluations and medication management when necessary.